There are so many animals on this website suffering due to cruelty and neglect that I thought I would give you some cute and funny pictures of animals to make you smile. There are even a few short U-Tube cartoon clips at the bottom of this page. You can also copy and paste any of the pictures to keep. The illustrated pictures I made from a program called Cheezburger.com http://cheezburger.com/ Have fun with it.
This is why Micro-chipping you pet is so important !! You Have To See This Dog's Reaction To Being Rescued after fireworks. See the video clip below....

Unlikely Friendships:
Last week in Florida a forward-thinking black bear got a head start on the rest of us for the sunny weather.
If you ever Wondered Where This Phrase Came From: When SH_T hits the fan ... Pretty funny !!

Well, if you did teach your pet to roll over, shake hands or play dead, don't go spraining your shoulder patting yourself on the back.
Look what this guy did with a bear. . . See video clip below
Unlikely Friendships:
Unlikely Friendships:
This Tiny Dog's Smart Tricks Will Knock Your Socks Off
Talk about wise beyond her years. Even though this adorable Yorkie, Misa Minnie, is only 1 and a half years old, the intelligence level of her tricks will astound you -- and make your day.

See the video below:

My favorite fairy.
This Stuffed Dog Is About To Play The Ultimate Prank On These Dogs. See the video below.. You will laugh out loud.

Unlikely Friendships:
Unlikely Friendships:

You go Sam !!!

Unlikely Friendships:
Maruyama Zoo in Hokkaido, Japan, is home to 737 animals, but only one of them is still shocked to find itself faced with a zookeeper.

See the video below
I didn't know they made these kind of sounds let alone sound like they are laughing when startled.
Unlikely Friendships:
Unlikely Friendships:
This dog looks so passionate about going Bye Bye in the car. His eyes say it all !!!
Thanks to this sweet mother cat, these 3 baby ducklings have a warm and loving place to call home
The new mother now has a litter of six babies (three kittens and three ducklings) to look after. Its truly amazing to see God's creatures come together like this in time of need.
See the video below:
This Baby And His Dog Friend Are The Most Adorable Twins To Ever Exist
Zoey the dog is a 7-year-old rescue mutt from Taiwan, who happens to love hiking, playing fetch with her toy squirrel, and posing with her best friend, Jasper the baby.
Because they bring us joy. Because they are at our mercy.
Because they teach us kindness. And compassion....And understanding.
Because they are voiceless. Because they wish us no harm.
Because they are our companions. And because we are all animals. We will never stop being a voice, for them.
See the Awwwhh video below: You can click on the X to get rid of the advertising banner. Or Hit the u-tube symbol and watch it on u-tube. Help us create a kinder world for animals: www.bit.ly/vo2Aco
Some of the best Nature 3D scenes I have ever seen. See the U-Tube video below.Click on the X to make the advertizement go away.

" This dogs name is Dick"
He's a chocolate and golden lab.
Genetically this happens rarely.
18 Little Joeys Who Will Make Your Heart Smile

To see the rest of these cuties:
http://www.buzzfeed.com/chelseamarshall/baby-kangaroos-who-will-make-your-heart-smile?utm_medium=email&utm_campaign=Animals%20910&utm_content=Animals%20910+CID_dbbeee510e66ef45a8c6467321e97f99&utm_source=Campaign%20Monitor&utm_term=18%20Little%20Joeys%20Who%20Will%20Make%20Your%20Heart%20Smile#13qqnsf
They would be invincible..
This is an Endangered Hairy Nosed Wombat.
Polar Bear meets a Submarine
This Giant Squid was found in Santa Monica California
This is a White Face deer


There is nothing as sweet as a mother and her baby after her baby was saved by helpful humans.. See the video below.

Albino baby dolphin
At the end of a hard day..
Now, I know some of you won't believe me, but it's the truth.
This is how a bacon cheeseburger is made..
Skittles Will Be An Inspiration To Us All...
Hi there - my name is Skittles! I'm just 10 weeks old, and I'm a male Labrador Retriever mix. I like to run and jump and play and chase my tail and roll around. But even though I'm just a baby, I have to be careful playing because I'm sick. Do you know what pulmonic stenosis is? I didn't know until I was diagnosed with it. Pulmonic stenosis is a valvular heart disease where there is a narrowing of a pulmonary vessel that constricts blood flow. This results in not enough blood flow to the lungs. I also have an upper respiratory infection, causing further stress inside my chest. Some days, I don't feel very well at all. Without you, many of us wouldn't be able to get better. My heart may be a little broken, but it still feels love - and it still feels gratitude. Thanks for being there for me. Unfortunately I lost the battle and went to Rainbow Bridge where I can run, jump and play now. I was a fighter tho.

Rare Albino Kangaroo in Austria.
An albino kangaroo has been trapped in the Murray River by rising flood waters.
At long last, my friends, this picture unquestionably answers the question we've all been hearing and asking about for many years !! Yes, they do shit in the woods....
Screw it, I'll just walk home
3200 Years in One Photo
This giant sequoia stands at 247 feet tall, and is estimated to be over 3,200 years old. Imagine, this tree was already 1200 years old when Jesus walked the earth. The trunk of the "president" it is called measures at 27 feet across, with 2 billion needles from base to top.
Someone's going to wake up cranky !
Look how cute her little purse is..
Hay Mr. Ranger, where's My picnic basket ?

It's all about who can run faster...
Ooops...


The worst time to choose to dive if you are a penguin!
Something you don't see everyday. A bear chasing a bison down a highway at Yellowstone Park.

Something you don't see everyday..
Feng Changlin, Fengzhang village, Xiping township had an ugly piglet. The piglet looks just like a monkey, with two thin lips, a small nose and two big eyes. After some heavy rain the piglet got ill and died.

GET ME DOWN FROM HERE !!!


Pogo Moose Incident Fairbanks, Alaska
"They were laying new power cables which were strung on the ground for miles. The moose are rutting right now and very agitated. He was thrashing around and got his antlers stuck in the cables. When the men (miles away) began pulling the lines up with their big equipment, the moose went up with them. They noticed excess tension in the lines and went searching for the problem. He was still alive when they lowered him to the ground. He was a huge 60 inch bull and slightly peeved!" (...slightly peeved?...)

Beware of polar bears with chain saws...
Maybe if I eat his lunch, he'll go home or I'll just wait till he does away...

What happen to air traffic control ?
The Ocean as you have never seen it. Well worth watching. Watch in full screen. Just amazing !!

Yikes !!!

I don't care who you are.. I just think this is funny
Waiting for Santa's letter.

My owners an idiot... I'm a llama not a poodle !

How to tell if you are mom's favorite Or NOT.

Be all you can be...

I bet this lion scares the crap out of her too!!

I didn't do it, it was like that when I got here !!

And don't come back !!

Here's your sign !!


My wish is to chase dogs !!
Bad day at the beach..

Beware of tornadoes bearing sharks

I think I'd be paddling away as fast as I can !!


THIS is COURAGE !!

This can't be good for the environment

Check out the boot print on his butt..

It's Not a deer it is a roebuck. This a new type of deer spotted in Scotland


Blue butterflies

Humming bird in slow mo..
Best of friends.. A little fawn and a baby bobcat.

A wildfire in Santa Barbara, California last month helped forge some unlikely bonds. Rescued from the Jesusita Fire, a 3-week old bobcat kitten and 3 day old fawn became fast friends. The animal rescue in California brought predator and prey together. But these babies simply took comfort in each other's company, snuggling under a desk at a dispatch office for hours. The bobcat and fawn would not normally be placed together, due to regulations, but the rescuers had no choice. They snagged the bobcat kitten first, finding it dehydrated and near death. Later, they brought in the fawn and discovered they didn't have a crate large enough for it. No matter – the kitten ran right over to the fawn, and the two became fast friends.
As Mildred prepares dinner.. Stan yells " Whats' for dinner" !

The owner grabbed a camera instead of chasing the puppy away.
These are pictures of a rare albino Peacock and Alligator.

Something you don't see every day a dead fairy. See the little ears...


Something you don't see every day either.. Dead Mermaid Found After Tsunami in Teluk Pahang, Malaysia.
BEAR Quintuplets....Black bears typically have two cubs; rarely, one or three. In 2007, in northern New Hampshire , a black bear sow gave birth to five healthy young.

The photographer saw them before mid-April and dreamed nightly of taking another family portrait, a highly improbable second once-in-a-lifetime photograph. On 25 April 2008, he achieved his dream.


When something as magical as this happens between man and animal, Native Americans say, "We have walked together in the shadow of a rainbow." And so it is with humility and great pleasure that I share these exhilarating photos with you.
Arrr matey, These boots are too tight, how do women do this !!!

Now that's is a Bad Ass !!!

He did kill that mountain lion in the end. One scary donkey...

First day of school and only one picture left on the roll of film.


I'm your Thomas Guide, where WE going ?


Bigger doesn't always mean better

Above: This big chunk fell off due to global warming.

Wonder if this was his last picture ?
See the big kitty in the background?


One way to go fishing.. See the small fish on the left.


And there you have it.. Bears are bears in cages for life in a circus

If you build it, we will come..


Put up your dukes !! Ali's got nothing on me !!
Jesse chooses to do the behaviors in this video, and has so much fun bringing smiles to people's faces. He gets treats for doing his tricks, and enjoys learning new things. Tricks are just one of the activities we enjoy doing together. When not doing tricks, Jesse can be found playing with his cuz ball, chasing squeaker tennis balls, digging in search for lizards, de-fluffing stuffed toys, swimming, and a companion on outings. Jesse loves adventure, and lives each and every day to its fullest. Jesse is my best friend, heart dog, and truly a member of the family, and I love him with every beat of my heart.
~Heather and Jesse~ See his video below

Adorable Puffin Chick (See the video below)
Bird enthusiasts are celebrating the arrival of a puffin chick who hatched just days ago and has since captivated viewers who are getting a glimpse of its first few days of life thanks to a camera that was set up in a puffin burrow on Seal Island off the coast of Maine.

Read more: http://www.care2.com/causes/adorable-puffin-chick-will-ruin-your-plans-for-the-day.html#ixzz36hd0cYLi
Wow This cat really does have 4 ears He's in Germany
2 mouths.. This is a real fish too
First day on the job
And the dolphin jumped over the moon... synchronized swimming.
You better run !!
Still think Pollution or Smoking isn't that bad for you?

Armadillo Takes A Bath

Wait till I get a hold of you Micheal Vick !!!

These are cool, they're made from clear packing tape.

Mark Jenkins makes art from tape.
Porcupine 1 Pit Bull 0




A pit bull was in his backyard in southern California, minding his own business, when a porcupine invades his territory. The brave pit bull immediately challenges the porcupine! A vet had to sedated the dog and then removed a total of 1,347 quills. The dog survived.
Disguised: Maybe they won't notice. Or me either

You go ahead and tell him he looks like a sissy with that dog.

Under water Babies

I AM the rain forest terminator.. Not a good thing ?
One of the greatest secrets of life is having patience AND wisdom.
I'd say the tables have turned...How do ya like me know ?

How do you like being poked with a sharp stick?

Here Kitty, Kitty ..
A Tortoise Mistakes A Shoe For His Partner While David Attenborough Narrates. LOL!
Sir David Attenborough is a English actor and broadcaster. He's well-known voice has been the narration for many BBC wildlife documentaries and other programs. In this video clip, Attenborough narrates a shoe-mounting tortoise on The Graham Norton Show. See below....


How did I get here?
This Sweet Baby Elephant Will Steal Your Heart.

Faa Mai entertains herself with a deflated blue hula hoop at the Elephant Nature Park in Chiang Mai, Thailand and gets a little carried away. Her friend comes over as if to say "Hey chill out and give me a kiss." See the video below


Identity Theft

How true... Dogs or cats.. or Both !!
What cuties !!!!!

What Adorable Affirmation Do You Need Right Now? There are 100's to choose from.

Watch it and you can stop at any affirmation by clicking on the stop button.

http://www.buzzfeed.com/chelseamarshall/what-cute-affirmation-do-you-need-right-now?utm_medium=email&utm_campaign=Animals%20917%20%20B&utm_content=Animals%20917%20%20B+CID_8f548520e533162da3756d0c4ee12e1e&utm_source=Campaign%20Monitor&utm_term=What%20Adorable%20Affirmation%20Do%20You%20Need%20Right%20Now#13qqnsf

Follow the leader...

Awhhhh Sooo Sweet
Little white Shar Pei puppy in the bathroom.

I just thought these were funny..

This link is for all you kitty lovers. It has short clips on this website. http://www.funnycatsite.com/videos/


Last picture on the roll and last day at the beach.

These are 2 very cute twin baby moose and mother playing in sprinkler in Anchorage, AK. See the clip below. Turn up and music and watch the fun.

This clip is of 2 dogs having dinner below..
This is a video clip of dogs having lunch below..
This is the top ten Cute animal videos.. See below
Meet Little Miss Sunshine
About this video:
Introducing Little Miss Sunshine: the ex-battery hen who is the star of our "Ain't no way to treat a lady" television ad series. See more of Little Miss Sunshine at http://www.animalsaustralia.org/no-way-to-treat-a-lady video courtesy of Edgar's Mission Farm Sanctuary.
See the clip below:
FAITH
This is the most inspiring Man I have ever seen. He gives me hope and helps me carry on the hope of saving as many animal lives as I can and have faith doing it. See below. It is in German but is narrated in English.
Dear God:

Dear God: Is it on purpose that Our
Names are spelled the same, only in reverse?

Dear God: Why do humans smell the flowers,
But seldom, if ever, smell one another?

Dear God: When we get to Heaven, can we sit
On your couch? Or will it be the same old story?

Dear God: Why are there cars named after
The jaguar, the cougar, the mustang,
The colt, the stingray, and the rabbit, but not ONE
Named for a Dog? How often do you
See a cougar riding around? We love a nice car
Ride! Would it be so hard to rename
The 'Chrysler Eagle' the 'Chrysler Beagle'?

Dear God: If a Dog barks his head off
In the forest and no human hears him,
Is he still a bad Dog?

Dear God: We Dogs can understand human
Verbal instructions, hand signals, whistles,
Horns, clickers, beepers, scent IDs,
Electromagnetic energy fields, and Frisbee
Flight paths. What do humans understand?

Dear God: More meatballs,
Less spaghetti, please.

Dear God: Are there mailmen in Heaven?
If there are, will I have to apologize?

Dear God: Here is a list of
Just some of the things I must remember
To be a good Dog:

1. I will not eat the cat's food before he eats
It or after he throws it up.

2. I will not roll on dead seagulls, fish,
Crabs, etc., just because I like the way they smell.
4. The sofa is not a 'face towel'.
5. The garbage collector is not stealing our stuff.
6. I will not play tug-of-war with Dad's
Underwear when he's on the toilet.
7. Sticking my nose into someone's
Crotch is an unacceptable way of saying 'hello'.
8. I don't need to suddenly stand
Straight up when I'm under the coffee table.
9. I must shake the rainwater out of my fur before
Entering the house - not after.
10. I will not come in from outside,
And immediately drag my butt across the carpet.
11. I will not sit in the middle of the living
Room, and lick my crotch.
12. The cat is not a 'squeaky toy',
So when I play with him and he makes that noise,
it's usually not a good thing.
When I get to Heaven,
May I have my testicles back?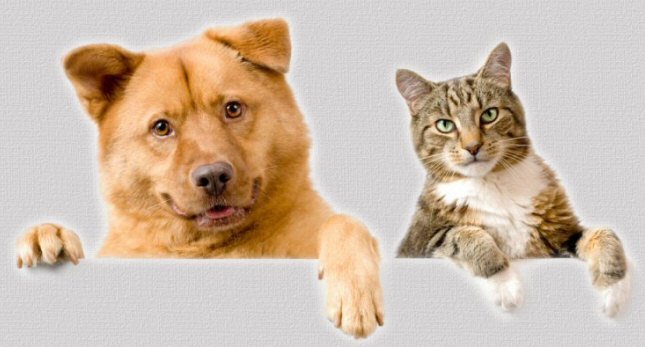 It is reported that the following edition of the Book of Genesis was discovered in the Dead Sea Scrolls. If authentic, it would shed light on the question, "Where do pets come from?"


And Adam said, "Lord, when I was in the garden, you walked with me everyday. Now I do not see you anymore. I am lonesome here and it is difficult for me to remember how much you love me." And God said, "No problem! I will create a companion for you that will be with you forever and who will be a reflection of my love for you, so that you will know I love you, even when you cannot see me. Regardless of how selfish and childish and unlovable you may be, this new companion will accept you as you are and will love you as I do, in spite of yourself."

And God created a new animal to be a companion for Adam. And it was a good animal. And God was pleased.

And the new animal was pleased to be with Adam and he wagged his tail. And Adam said, "But Lord, I have already named all the animals in the Kingdom and all the good names are taken and I cannot think of a name for this new animal." And God said, "No problem! Because I have created this new animal to be a reflection of my love for you, his name will be a reflection of my own name, and you will call him DOG."

And Dog lived with Adam and was a companion to him and loved him. And Adam was comforted. And God was pleased. And Dog was content and wagged his tail.

After a while, it came to pass that Adam's guardian angel came to the Lord and said, "Lord, Adam has become filled with pride. He struts and preens like a peacock and he believes he is worthy of adoration. Dog has indeed taught him that he is loved, but no one has taught him humility."


And the Lord said, "No problem! I will create for him a companion who will be with him forever and who will see him as he is. The companion will remind him of his limitations, so he will know that he is not worthy of adoration."



And God created CAT.
And Cat would not obey Adam.


And when Adam gazed into Cat's eyes, he was reminded that he was not the supreme being. And Adam learned humility.

And God was pleased. And Adam was greatly improved. And Dog wagged his tail.





And Cat did not care
one way or the other.



Cover your kids eyes when reading the punch line. Bad language.