If someone put a plastic ring around a baby turtle and left it to grow up like this, that person would probably face jail time on counts of animal cruelty. But this isn't one person or one plastic ring. This is happening all over and we are ALL guilty.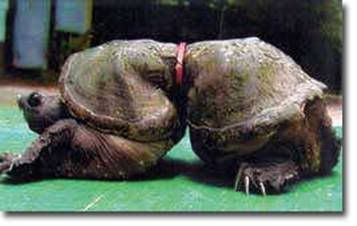 This is the L.A. River, and it's disgusting, but it pales in comparison with what has accumulated in our oceans. Fish eat this stuff.... We eat the fish......



If you think that throwing away your garbage is a solution, get real. If you think recycling your plastics is going to solve the problem, think again. Only about 2 - 4% of all plastics are ever reused; only types 1 & 2 plastics are even possible to recycle. The other numbers just tell you the type, but they can't be recycled.They wind up in the oceans and landfills, and they'll never go away. Perhaps it goes without saying, but plastic does not decompose. It does not biodegrade. Eventually, plastic will "photodegrade", whereby it is broken down into smaller and smaller pieces by the sun, but the smallest particles will ALWAYS be molecules of plastic. This shit gets into our food and into our water. And this shit causes cancer, and a myriad of other problems.
This is an albatross carcass. Its decomposition reveals the cause of its death. Consumption of plastic articles it mistook for food...


Global warming may be a political scam, there is no concrete proof either way. But there is proof that our oceans are being destroyed.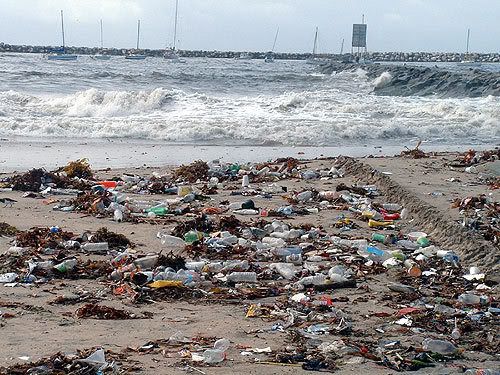 Some things *YOU* can do to help:


1. STOP USING PLASTIC BAGS!!! Purchase reusable canvas grocery bags. Use paper if you must, do you REALLY need a bag to carry a couple of items to your car?




2. If you smoke, use matches or a Zippo. Stop buying plastic lighters. They're never leaving this planet.




3. Shampoo generally comes in plastic bottles, but LUSH carries solid shampoos & conditioners. They actually work really well, and they can give you samples if you're curious to try them.




4. Do you REALLY need that useless plastic toy? How long before it winds up in a landfill or the stomach of a sea creature?




5. Wooden pencils are more fun than plastic pens! Yay pencils! Yay crayons!!!




6. Girls, stop buying tampons with applicators!!! Buy O.B. and get used to it!!!




7. Tom's of Maine Toothpaste comes in a recyclable aluminium tube...




8. Salt crystal deodorant; it REALLY does work, it lasts a LONG time, and it doesn't contribute to Alzheimer's. Get used to it. If you've gotta have something that smells good, LUSH makes some great solid deodorants which don't use any packaging. There's even some liquid deodorants that come in glass bottles.




9. STOP BUYING BEVERAGES IN PLASTIC BOTTLES!!!!! Milk comes in cardboard cartons. Soft drinks come in recyclable aluminium cans or glass bottles. Water can be filtered with a BRITA, it's still plastic, but it will be used a lot longer than that plastic Evian bottle.




10. At the VERY least, cut up your plastic 6-pack rings...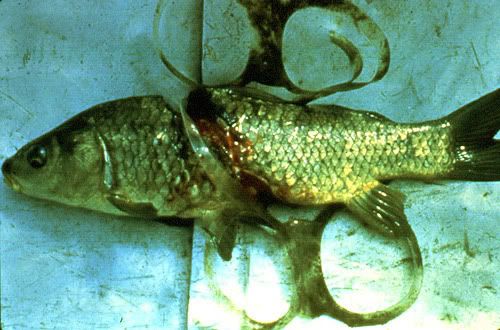 11. Don't wait for someone else to do something. TAKE RESPONSIBILITY!!!
More information:
Plastic ocean: The Great Pacific Garbage Patch
Facts on Plastic (Includes some great videos)
Trashed (A Sailor's Story)
Product resources:
LUSH Cosmetics
Paper nor Plastic bags
Please REPOST!!
Thank you! :)


To read more: http://www.myspace.com/freaklevels/blog/408982774